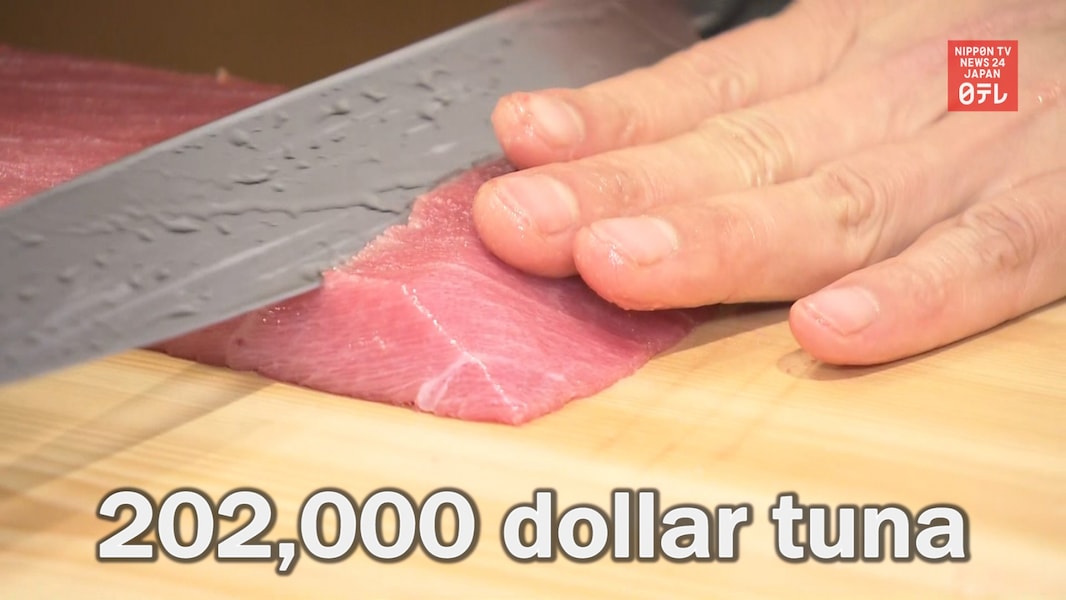 Feeling Hungry? How about a US$200k Tuna?
A 208.4 kilogram tuna fetches nearly ¥20.8 million at Toyosu Market's first auction of the year.
Tokyo's Toyosu Market held its first auction of the year on January 5, 2021.
202,000 dollar tuna
Auctioneers wore masks as a precautionary measure against the novel coronavirus. 174 cases of COVID-19 have been reported in the market at the time of reporting. The priciest catch of the day was a 208.4kg Bluefin tuna from Aomori Prefecture, northern Japan. It sold for 20.84 million yen, or roughly 202-thousand dollars. The winning bidder said he wants his customers to enjoy the auspicious tuna. The fish will be available at a restaurant in Ginza starting Tuesday, and then at branches in Shanghai, Hawaii, and Los Angeles.
*This article was provided by one of our partners, and its publication date refers to the day it was released on WOW! JAPAN. Please refer to the applicable partner site to confirm the date of original publication.
Follow WOW! JAPAN

Can't find it in a guidebook? Looking through this app will definitely make you want to go to Japan.
Sightseeing information to make you say "Wow!", updated every day!