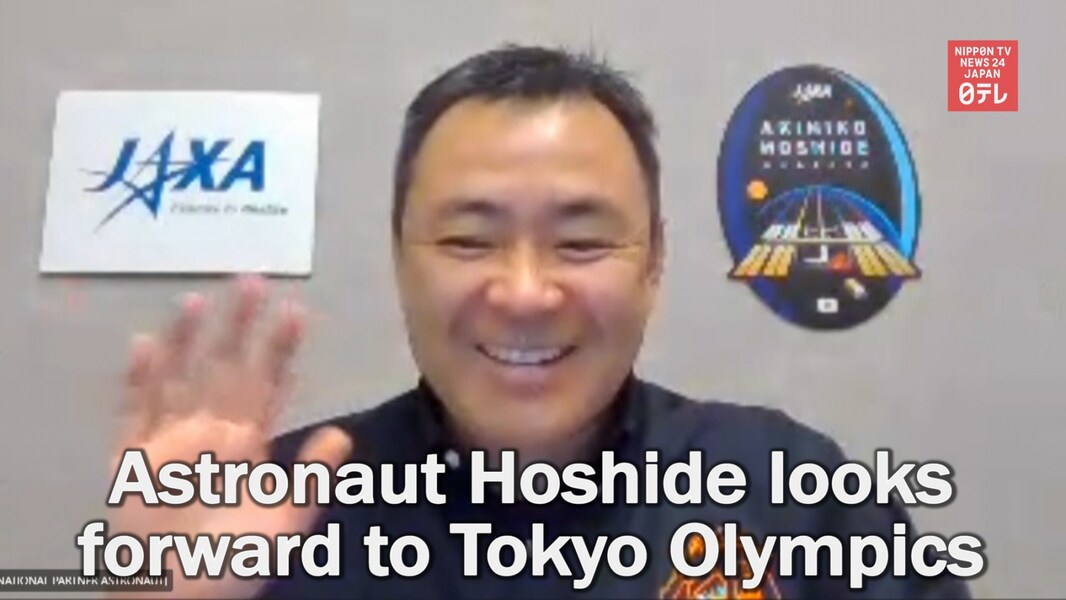 Astronaut Hoshide Excited About Tokyo Olympics
Japanese astronaut Hoshide Akihiko said in an interview with Nippon TV that he looks forward to the Tokyo Olympics while on his upcoming mission as commander of the International Space Station.
Japanese astronaut Hoshide Akihiko said he looks forward to following the Tokyo Olympics while in space. Hoshide is set to head to the International Space Station on the Crew Dragon possibly in April and serve as commander. He spoke to Nippon TV in an online interview.
Hoshide told the network, "There will be astronauts from four countries while I'm in space, and we're all looking forward to the Olympics." He also described his experience with extravehicular activity. "My mind is totally in work mode during such activity," he said. "But there are instances when I would look at Earth or space. There's nothing that comes between me and Earth or space in front of my eyes. Such sceneries were so beautiful that I wanted to monopolize time." Hoshide will be flying to space for the third time. He will be the second Japanese commander of the ISS after Koichi Wakata in 2014.
*This article was provided by one of our partners, and its publication date refers to the day it was released on WOW! JAPAN. Please refer to the applicable partner site to confirm the date of original publication.
Follow WOW! JAPAN

Can't find it in a guidebook? Looking through this app will definitely make you want to go to Japan.
Sightseeing information to make you say "Wow!", updated every day!