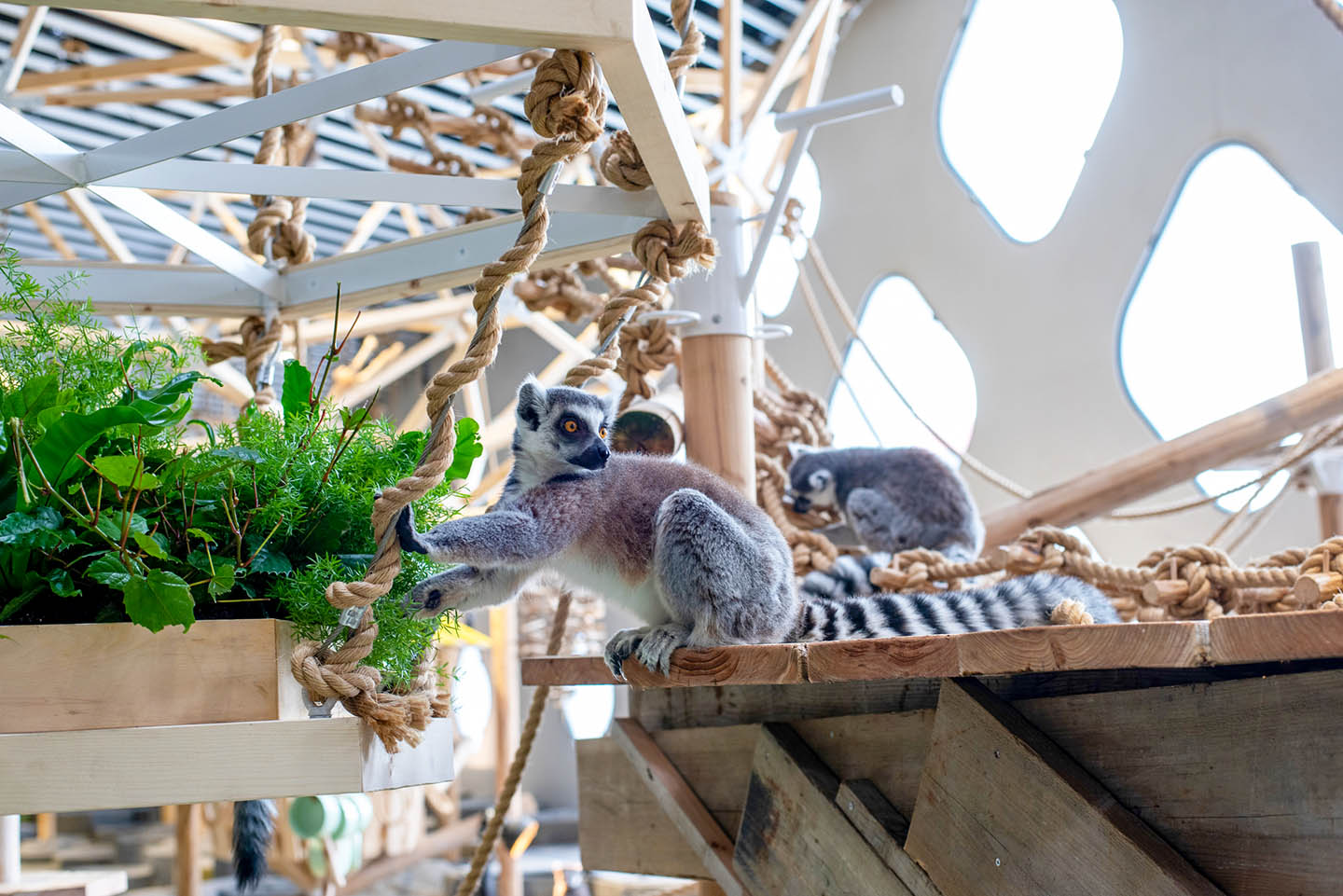 What To Do In Osaka When It Rains: The Perfect Indoor Activities Guide
If you happen to be in Osaka during Japan's rainy season or just a bad weather spell we have the ultimate guide on how to enjoy Osaka while staying dry. Below you will find all the details on the city's newest hot spot, most traditional shopping streets, and of course the most delicious food in the most authentic atmospheres.
If you happen to be in Osaka during Japan's rainy season or just a bad weather spell we have the ultimate guide on how to enjoy Osaka while staying dry. Below you will find all the details on the city's newest hot spot, most traditional shopping streets, and of course the most delicious food in the most authentic atmospheres.
Stroll through the World's Largest Aquarium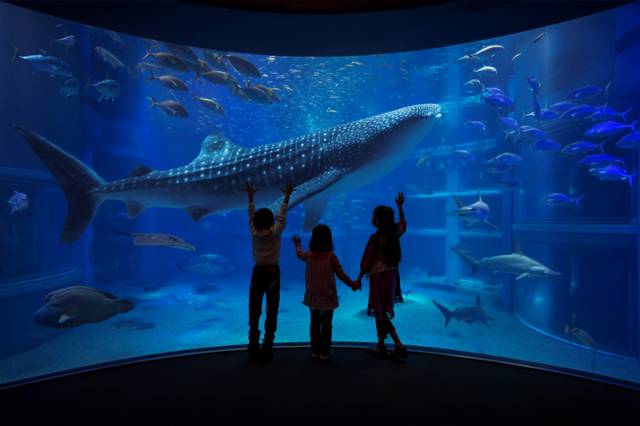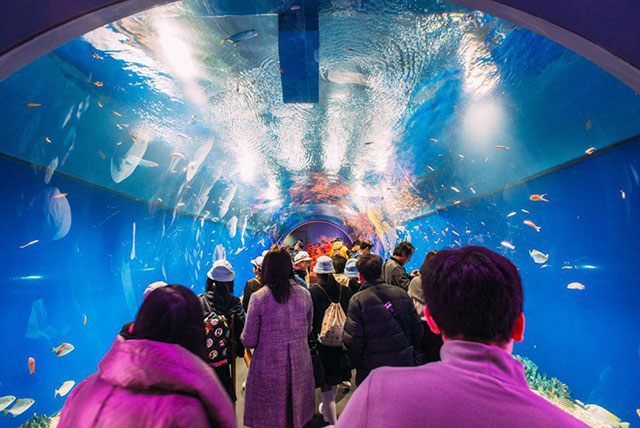 The
Osaka Aquarium Kaiyukan
is large, beautiful, and relaxing. The centerpiece is the huge circular tank which houses a variety of marine life, from schools of fish to whale sharks. This aquarium also has a number of interactive exhibits, you can get up close to penguins, and even pet sting rays and small sharks. For dinner or lunch, we recommend nearby Tempozan Marketplace:
Naniwa Kuishinbo Yokocho
. Don't miss out on this indoor foodie paradise with 20 stalls selling a number of Osaka classics. 【設施名稱】海遊館 【地址】大阪府大阪市港区海岸通1-1-10 【電話號碼】0665765501 【設施名稱】なにわ食いしんぼ横丁 【地址】大阪府大阪市港区海岸通1-1-10 天保山マーケットプレース2F 【電話號碼】0665765501
Enjoy Art and Animals Up Close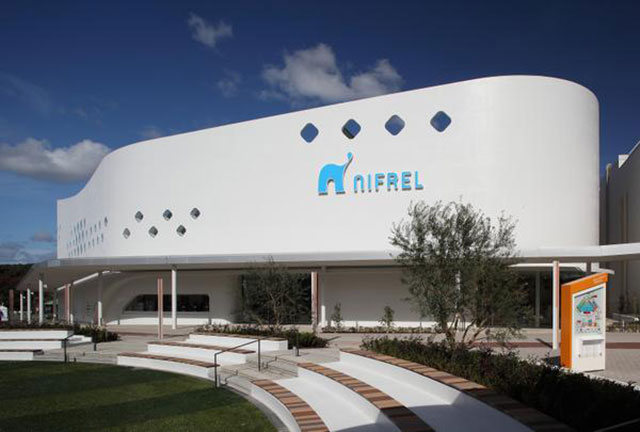 Expo City Osaka is an expansive retail and entertainment hub featuring "Interactive Aquazoo",
NIFREL
with eight exhibition spaces divided into different themes as in a museum. From the Japanese expression ni fureru, which means "to touch something", this new facility NIFREL is a new facility to appreciate animals produced by the aquarium Kaiyukan in Osaka City.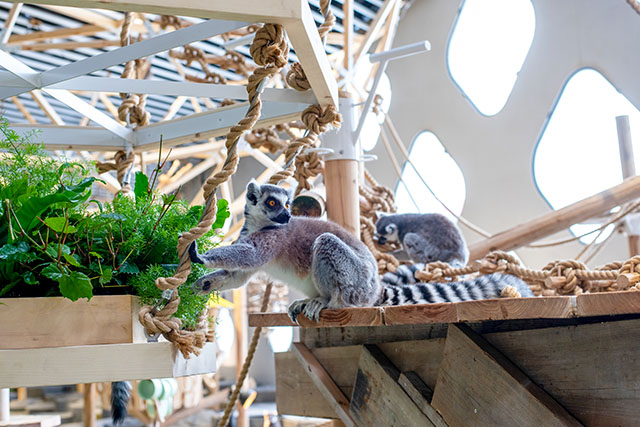 【設施名稱】NIFREL(ニフレル) 【地址】大阪府吹田市千里万博公園2-1 EXPOCITY内 【電話號碼】0570022060
Step into the Future with these fun VR Activities
-SEGA VR Area Abeno
Located in SEGAs Osaka Game Center, which has a number of the newest games, you'll find
SEGA VR Area Abeno
. The VR attraction is called Zombie Survival. You need to liberate a city under attack by the walking dead with a team of up to six people. This VR experience is unique because you can walk around with relative freedom in a large immersive world. This attraction is for those 13+.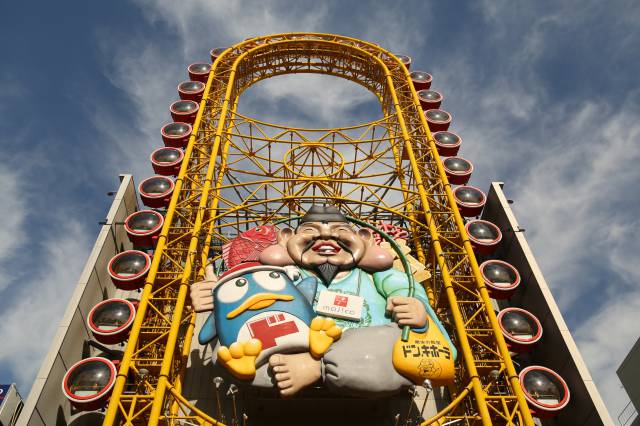 -Ebisu Tower
In the heart of busy Dotonbori, you'll spot Japanese super-store Don Quijote, known affectionately to locals as Donki. Here in
Ebisu Tower
you can ride the in-store Kanransha, or Ferris Wheel, with a VR twist. With the aid of VR technology, you can switch between day and night views of the city and even feel like you are floating above Osaka. Hope you're not afraid of heights!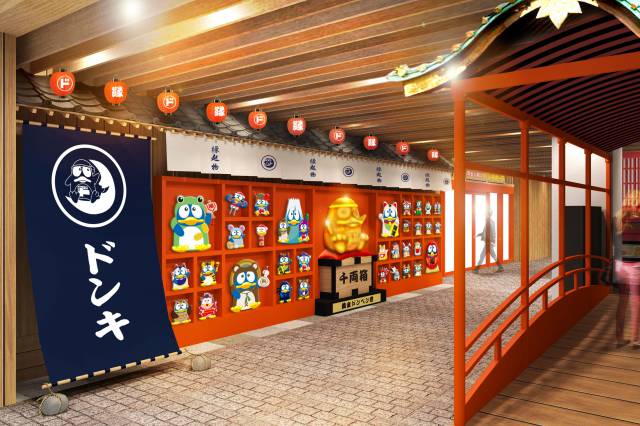 【設施名稱】セガ あべのキューズモール店 【地址】大阪府大阪市阿倍野区阿倍野筋1-6-1 あべのキューズモール3F 【電話號碼】0666335880 【設施名稱】道頓堀大観覧車 えびすタワー 【地址】大阪府大阪市中央区宗右衛門町7-13 【電話號碼】0647081411
Osaka 2019: Check out the City's Newest Spots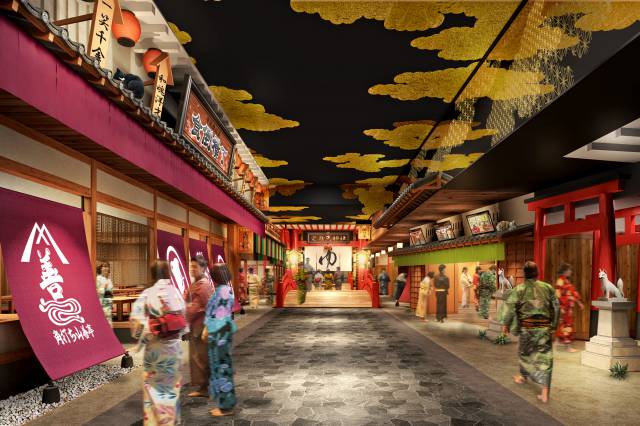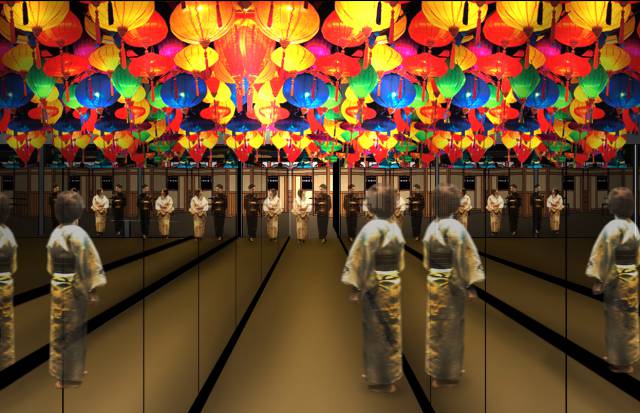 -EDION Namba Head Store
The
EDION Namba Head Store
is a new branch of a popular Japanese chain that specializes mainly in electronics. They do also sell a large variety of Japanese goods, including snacks and Sake at fair prices. The main draw of this location, however, is definitely the
Ramen floor
. Different regions of Japan have different styles of Ramen such as Shio (salt-based), Shoyu (soy-sauce based) and Tonkotsu (pork-based), and here you have the rare chance to try them all in one place. If you're feeling confused about where to go next in Namba it happens to feature a tourist information center on the first floor.
-LINKS Umeda
Also new in 2019 is the largest commercial complex in this region,
LINKS Umeda
. Conveniently located near the north exit of Osaka Station, you can easily hop off the train and spend your time browsing among 200 stores. This includes big Japanese groups such as Uniqlo and also Kansai and Osaka based shops. The basement of this goliath
houses Oishiimono(delicious) Yokocho
, a collection of stylish bars and restaurants. If you've literally shopped till you dropped, no worries, Osaka's largest hotel, the Hotel Hankyu Respire, is also in this complex if you need accommodations.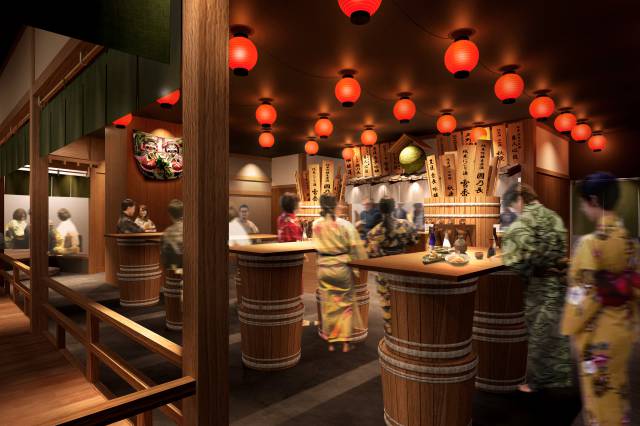 -Osaka Bay Tower: Solaniwa Onsen
Last but not least is a brand new Onsen theme park in the
Osaka Bay Tower: Solaniwa Onsen
. Throw on a beautiful Yukata and Obi inspired by the historical Azuchi Momoyama era and hit the baths. The hot springs themselves are gender segregated but enjoy walking the Japanese-style sky garden as a group or sit down and chat while using the foot baths, then check out the Sake counter on the 2f and relax with a drink. Please note, as a general rule people with tattoos are not allowed into Japanese Onsen, however if your tattoo is small and can be covered up you are welcome to join. 【設施名稱】EDION(エディオン) なんば本店 【地址】大阪府大阪市中央区難波3-2-18 【電話號碼】0666306733 【設施名稱】空庭温泉 OSAKA BAY TOWER 【地址】大阪府大阪市港区弁天1-2-3 【電話號碼】0676705126 【設施名稱】LINKS UMEDA(リンクス ウメダ) ヨドバシ梅田タワー 【地址】大阪府大阪市北区大深町1-1 【電話號碼】0664862225
Learn about Osaka's Specialties at these Gourmet Museums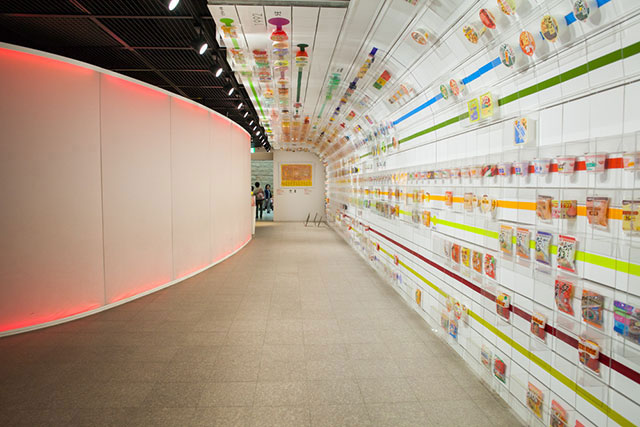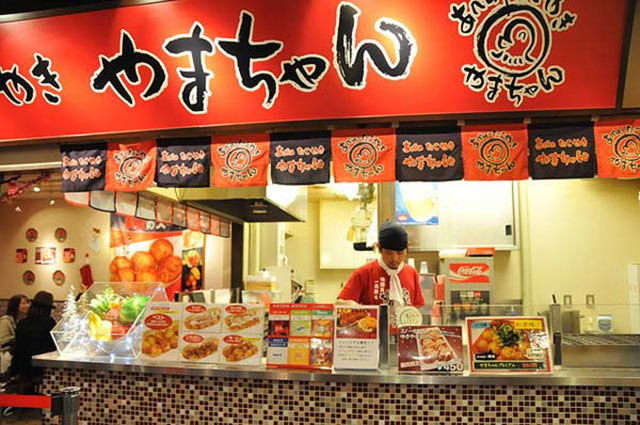 -Cupnoodles Museum
For a fun indoor activity join the
Cupnoodles Museum
for fans of these delicious instant noodles. Make your own original Cupnoodles! You can design the cup, choose the soup base, and pick from 12 different toppings. There are a few cute and colorful exhibitions around the museum as well that feature things like packages from around the world. Don't forget to head to the tasting room for a rare chance to try limited edition Cupnoodles.
-Takopa: Takoyaki Park
If the weathers not quite right for Universal Studios Japan head to the nearby indoor
Takopa: Takoyaki Park
. This spectacular food court boasts five of Osaka's most popular Takoyaki vendors under one roof so you don't have to travel to different areas to try them all. Each restaurant has their own special twist on this Osaka classic, which one is your favorite? Kougaryu's special mayonnaise, or maybe Juhachiban's unique Takoyaki batter?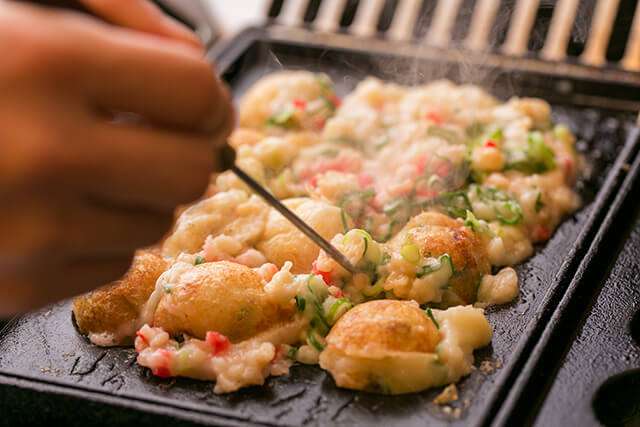 -Dotonbori Konamon Museum
If you're not full yet head to our next pick. The word Konamon in the
Dotonbori Konamon Museum
refers to flour-based Japanese cuisine such as Takoyaki and Okonomiyaki. You can enjoy Takoyaki in a gourmet atmosphere in the basement floor bistro where it's paired with champagne or wine. Then watch the experts at work on the first floor and see how this cuisine is made. Finally, make Takoyaki wax samples on the third floor. It will no doubt make a very cute souvenir. 【設施名稱】カップヌードルミュージアム 大阪池田 【地址】大阪府池田市満寿美町8-25 【電話號碼】0727523484 【設施名稱】TAKOPA -TAKOYAKI PARK- 【地址】大阪府大阪市此花区島屋6-2-61 ユニバーサル・シティウォーク大阪4F 【電話號碼】0664643080 【設施名稱】道頓堀くくる コナモンミュージアム 【地址】大阪府大阪市中央区道頓堀1-6-12 【電話號碼】0662146678
Discover the Secret of Japanese Whisky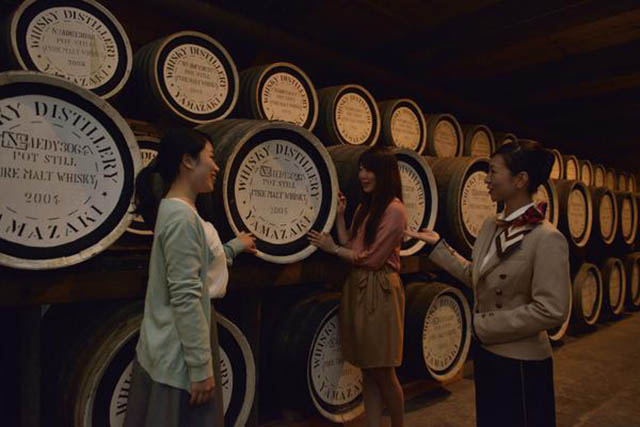 You'll have to travel to Yamazaki, about 30 minutes from Osaka by train, if you want to experience the birthplace of Japanese whisky at
Suntory Yamazaki Distillery
. The reason for this journey is the high-quality mineral water that is available only here and is a key part of creating this extraordinary whisky. Take a tour through the distillery and learn about the process and then taste rare and exclusive whiskies. 【設施名稱】サントリー山崎蒸溜所 【地址】大阪府三島郡島本町山崎5-2-1 【電話號碼】0759621423
Enjoy Authentic Japanese Comedy in Osaka, the Comedy Capital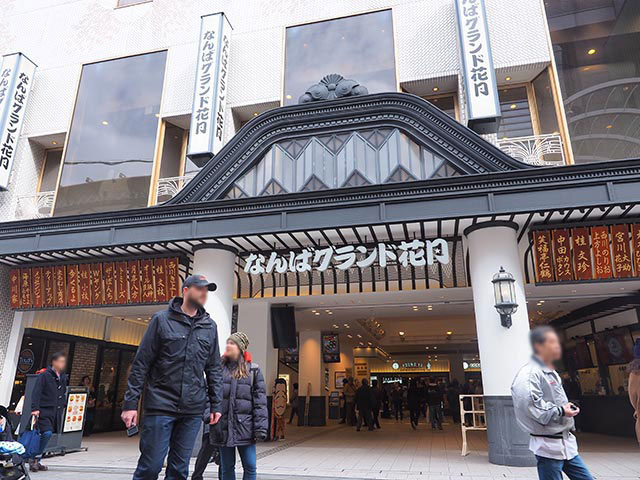 If you're interested in Vaudeville-type comedy, with plenty of gags, costumes, and silly scenarios, you need to check out
Namba Grand Kagetsu
. Presented by Yoshimoto Kogyo, one of the most influential companies in Japan, this particular theater has been entertaining Osaka since the late 80s. Join in with the locals, and don't be afraid to laugh out loud. Some things may be lost in translation, but ultimately this kind of humor is universal. 【設施名稱】なんばグランド花月 【地址】大阪府大阪市中央区難波千日前11-6
Go Wild at Osaka's Best Shopping Arcades and Biggest Complexes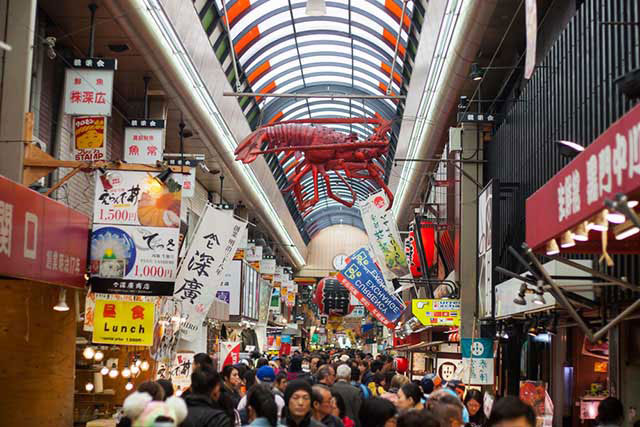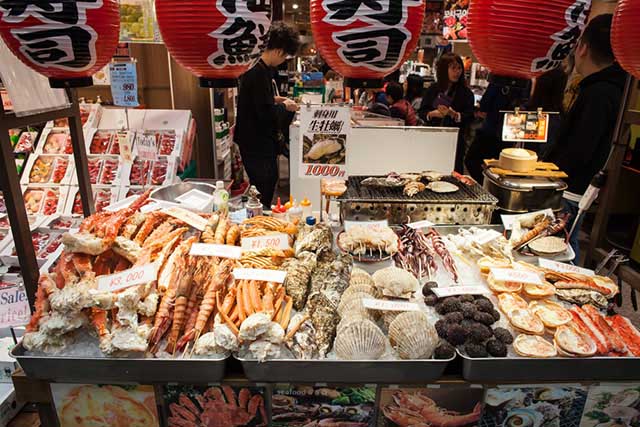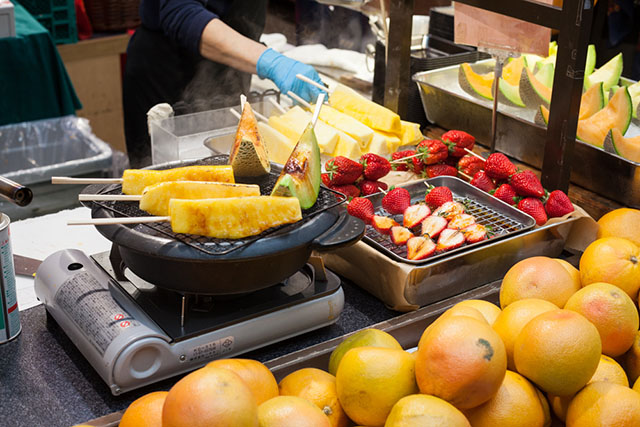 -Tenjinbashisuji Street
The longest shopping street in Japan,
Tenjinbashisuji Street
, takes about 40 minutes to walk and will keep you safe from the rain. With over 600 stores you can buy everything from household goods, quaint Japanese teapots, and even Kimono. This street is historical and was especially successful during the Edo era. You can find its recreation in the
Osaka Museum of Housing and Living
.
-Kuromon Market
Another must-see is Osaka's kitchen,
Kuromon Market
. Join the city's housewives and chefs as they prepare for the week ahead in this paradise of fresh seafood, fruit and vegetables, and local specialties. Enjoy the busy and bustling vibe of this market and eat your fill of its most delicious food.
▼ Related Article
・A Tasty Detour to the Kuromon Ichiba Market
- Expocity
If you're looking for one place with enough activities to fill your day, and then some, we recommend Japan's largest complex,
Expocity
. For entertainment hop on the gigantic REDHORSE Osaka Wheel, or head to ANIPO, an animal-themed amusement zone for some family fun. If your kids like Shaun the Sheep check out Entertainment Field, where they can hang with Shaun and his friends. Last but not least Japanese super-mall Lalaport is available for all of your shopping needs. 【設施名稱】天神橋筋商店街 【地址】大阪府大阪市北区天神橋 【電話號碼】0663526164 【設施名稱】大阪くらしの今昔館 【地址】大阪府大阪市北区天神橋6-4-20 住まい情報センタービル8F 【電話號碼】0662421170 【設施名稱】EXPOCITY(エキスポシティ) 【地址】大阪府吹田市千里万博公園2-1 【電話號碼】0661705590
Experience the History and Culture of Osaka at these Great Museums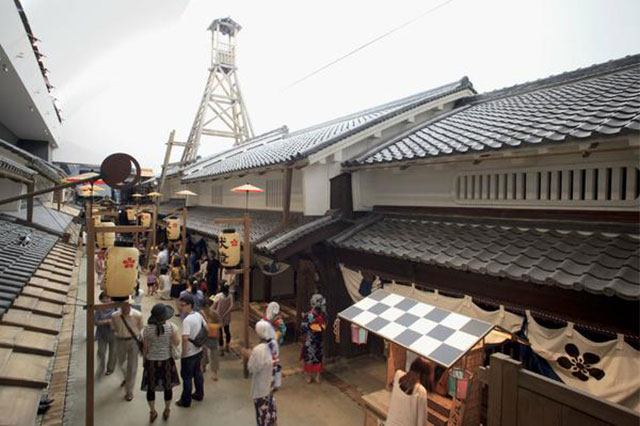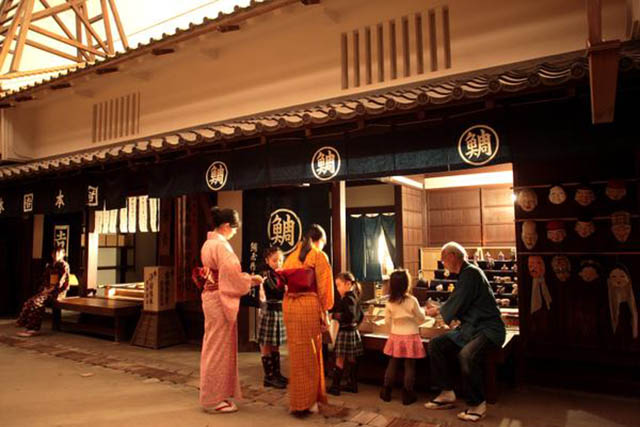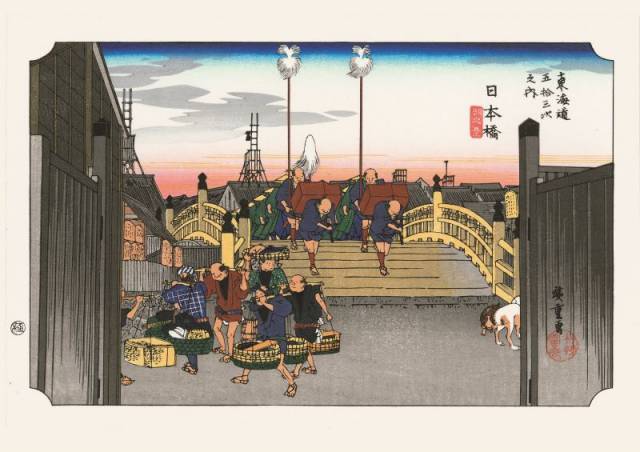 -Osaka Museum of Housing and Living
Head back in time and visit Edo-period Osaka at
The Osaka Museum of Housing and Living
. You can join in on the fun as you stroll the authentically reconstructed street by renting Kimono and taking great pictures. Besides the street this museum has many models so that you can track Osaka's progress from a historical town to a modern city, it's fun, cultural, educational, and family-friendly!
-National Museum of Art, Osaka
The National Museum of Art, Osaka
originally served as the museum at Osaka's Expo'70. Their collections include paintings (with a number of Nihonga - Japanese style paintings), sculptures, crafts, and even industrial design works such as furniture. They also have special exhibitions featuring art from all over the world. Ancient and contemporary, this is a museum for any art-lover.
-Osaka Ukiyoe Museum
If you're interested in bold colors and interesting compositions, check out the
Osaka Ukiyoe Museum
. The word Ukiyoe translates to "pictures of the floating world" and depicts the hedonistic lifestyle of late 17th century Japan. At this museum you can see works by a master, Hiroshige. The Fifty-Three Stations of the Tokaido series depicts traveling from Tokyo to Kyoto back in the day. Before you leave, seize the day and buy some of your favorite Ukiyoe prints! After your visit check out nearby
Shinsaibashi-suji shopping street
. It's the best-known shopping area in Osaka.
-Osaka Science Museum
The Osaka Science Museum
is a great interactive facility devoted to space and energy. It also boasts a large and newly renovated planetarium which is sure to be a hit with kids and adults. 【設施名稱】大阪くらしの今昔館 【地址】大阪府大阪市北区天神橋6-4-20 住まい情報センタービル8F 【電話號碼】0662421170 【設施名稱】国立国際美術館 【地址】大阪府大阪市北区中之島4-2-55 【電話號碼】0664474680 【設施名稱】大阪浮世絵美術館 【地址】大阪府大阪市中央区心斎橋筋2-2-23 不二家心斎橋ビル 3F 【電話號碼】0642561311 【設施名稱】大阪市立科学館 【地址】大阪府大阪市北区中之島4-2-1 【電話號碼】0664445656
Brush shoulders with Artists and Musicians in Osaka's Underground World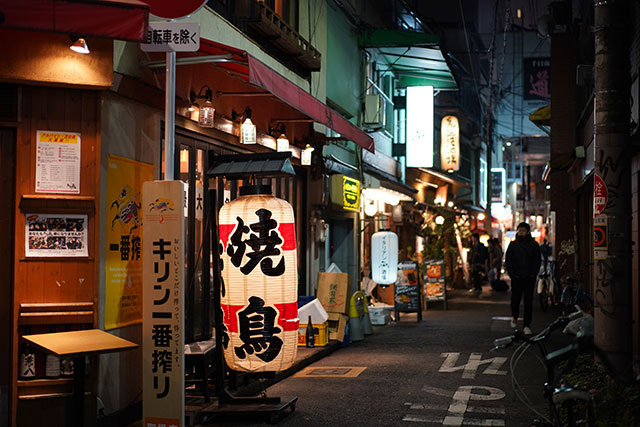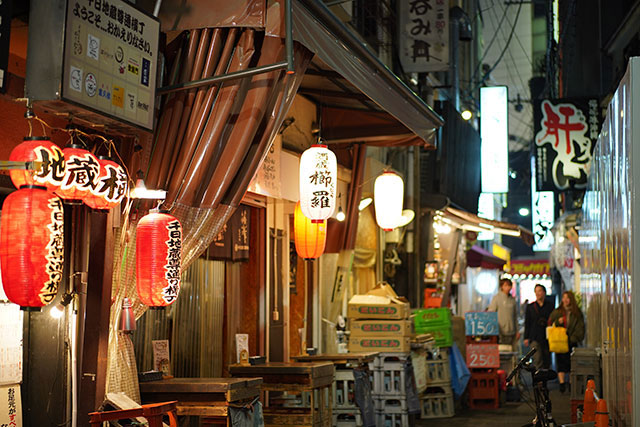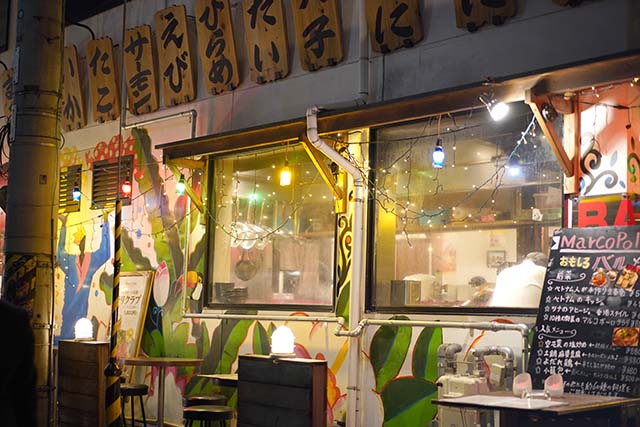 -Misono Building
If you're feeling bored with the touristy-sights head to Osaka's underground, starting with the
Misono Building
. During the day it resembles a dilapidated warehouse, but don't be scared off, this five-story building comes alive at night with dazzling neon signs. This one place features a hotel, banquet hall, event and live music space, and the main event – a bar floor with each Nomiya boasting its own individual décor and unique vibe. At the banquet hall you can enjoy Japanese and Chinese cuisines, as well as Yakiniku. There are also Nomihodai (all-you-can-drink) and Tabehodai (all-you-can-eat) options for those looking for the most bang for their buck.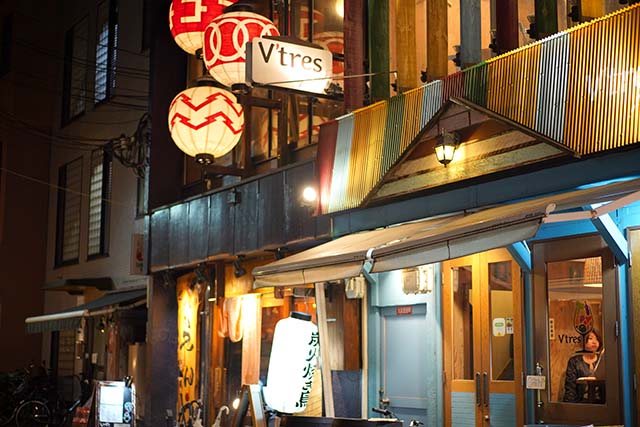 -Torame Yokocho,Uranamba
Finally, don't miss out on
Torame Yokocho
, a type of food court featuring 9 small restaurants. The concept is that no matter where you sit you can order from any of the restaurants from the giant mega-menu. With so many options, such as
Okonomiyaki
,
Sushi
, and
Kushikatsu
, even picky eaters are sure to be pleased. 【設施名稱】No.B 【地址】大阪府大阪市中央区千日前2-3-9 味園ビル 【電話號碼】06-6643-1398 【設施名稱】裏なんば 虎目横丁 【地址】大阪府大阪市中央区千日前2-3-15 【電話號碼】0666364510
*This article was provided by one of our partners, and its publication date refers to the day it was released on WOW! JAPAN. Please refer to the applicable partner site to confirm the date of original publication.
Follow WOW! JAPAN

Can't find it in a guidebook? Looking through this app will definitely make you want to go to Japan.
Sightseeing information to make you say "Wow!", updated every day!