10 Rental Cottages in Okinawa For A Social-Isolation Vacation
A growing trend in the travel industry are rental cottages, where you can rent out an entire house, allowing for minimal contact with other people. The main island of Okinawa as well as Ishigaki Island and Miyako Island, two of the prefecture's outer islands, are particularly popular for their openness and abundance of nature! This article will introduce accommodations in Okinawa, Japan's premier tropical resort area, which the tsunagu Japan editorial team have carefully selected and broken down by area. It will also talk about popular tourist destinations such as Naha, the main city, Okinawa Churaumi Aquarium, and Mihama American Village, as well as a convenient, large-scale AEON shopping mall that is perfect for shopping during your stay.
The New Type of Trip That Is Gaining Popularity
Rental Cottages Are a Popular Way to Vacation in Resort Areas in Isolation!
weather and climate conditions in Okinawa
before doing so.
1. A Gorgeous Villa With an Ocean View! A Luxurious and Private Space!
Northern Okinawa Island
2. A Villa/Private Resort for Adults With a View of Okinawa's Beautiful Ocean (Nakijin)
3. A Full-Scale Villa Equipped with a Private Beach, Private Pool, and Private Jacuzzi (Nago)
Central Okinawa Island
4. A House With a Luxury Jacuzzi That Can Accommodate up to 14 People! Perfect for Groups and Families! (Onna)
5. A Renovated Beach-Style House Only a 3-Minute Walk to the Beach! (Kin-cho)
6. A Trailer House in a Large Lawn Space Located on a Private Farm (Yomitan)
Naha Area of Okinawa Island
7. A Super-Convenient House That's Only a 3-Minute Walk from Kokusai Street! (Naha)
Southern Okinawa Island
8. Only a 1 Minute Walk to the Ocean! A Mountain Hut of "7 Paradises" That Blends Into a 20,000 ㎡ Garden (Nanjo)
Ishigaki Island Area
9. Feel the Warmth of the Wood in This Log Cabin With a Loft! Limited to 1 Group Per Day!
Miyako Island Area
10. A Villa From Rakuten STAY With a Micro-pool!
What Is Vrbo.com?
▼Sg Ver.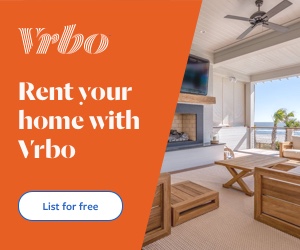 If you want to give feedback on any of our articles, you have an idea that you'd really like to see come to life, or you just have a question on Japan, hit us up on our Facebook, Twitter, or Instagram!
*This article was provided by one of our partners, and its publication date refers to the day it was released on WOW! JAPAN. Please refer to the applicable partner site to confirm the date of original publication.
Follow WOW! JAPAN

Can't find it in a guidebook? Looking through this app will definitely make you want to go to Japan.
Sightseeing information to make you say "Wow!", updated every day!